Library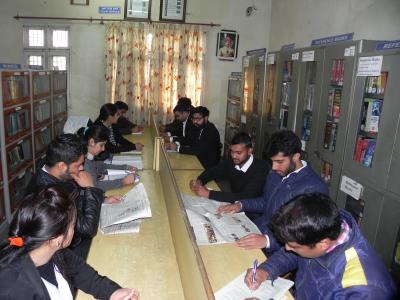 A good Library is an asset to any college. The college is equipped with spacious and well stocked Library which boasts of latest and authoritative legal compendium of all Central and State Acts, Encyclopedia, Dictionaries, Digests, Manuals, Legal Reports/ Journals and Commentaries. The Library is well furnished, maintained and equipped with more than 5,482 books and other information resources. It works from 9:00 am - 4:00 pm in all working days .It has subscribed all journals/ reports which are recommended by Bar Council of India. It can accommodate more than 60 readers at a time in the big reading halls of two floors. The Library is being equipped with S.C.C online to provide judgments, case laws, Bare acts, articles etc. and three computer systems with broadband connection for browsing. It also offers various useful information services to be utilized by students and staff to the optimum level.
Library Resources
1. Books
2. Journals
3. Reports
4. Magazines
5. Audio Visual Materials
6. Newspaper Clippings
7. Reference Materials
Collection Statistics
1. Books =5482
2. Journals = 1480
3. Magazines subscribed =08
4. Journals subscribed =08
5. News Paper Subscribed =09
Services Offered
(i) Reference Services
(ii) Borrowing services
(iii) Reprographics Services
(iv) S.C.C. online Services
(v) Internet Services
(vi) News Paper Services
Reporter
1. All India Reporter (1950-2016)
2. The A.I.R Manual
3. Supreme court cases (S.C.C)
4. Supreme Court Reporters (1950-2016)
Journals
1. Criminal Law Journal
2. Journal of India Law Institute
3. Indian Bar Review
4. Kashmir Law Journal
5. KULR (Kashmir university law review)
6. JK Judgments
7. A.I.R. (All India Reporter)
8. Kashmir Law Review
Magazines
(i) Law Teller
(ii) Practical Lawyer
(iii) Lawyers Update
(iv) Law Z
(v) India Today
(vi) Outlook Chronicle C.S.R.
(vii) Competetion Success Review
(viii) Health
Newspapers
1. Amar Ujala
2. Kashmir Times
3. Daily Excelsior
4. Times of India
5. The Hindu
6. State Times
7. Hindustan Times
8. Employment News
9. Dogra Herald
Library Staff
(i) Ms. Bhanu Priya : Librarian
(ii) Mr. Ganesh Dutt : Attendant
Rules
1. Students, staff and visitors shall sign in the register while entering the Library.
2. Students should possess identity card with them while using the Library
3. Students, staff and visitors shall leave all their belongings at the rack before entering the Library.
4. Users are responsible for any damage caused by them to the Library property. In case of loss of borrowed book, the student has to either replace the book or pay double the cost of the book.
5. The physical condition of the book should be checked while checking out. Mutilation of pages, if found, is to be brought to the notice of the circulation in-charge. Otherwise, the borrower himself / herself shall be responsible for mutilation of the book if detected afterwards.
6. Underlining, marking, folding of pages, etc. in the book is strictly prohibited.
7. Students shall borrow books other than reference materials, rare books, valuable books.
8. Two books will be issued on production of their Borrower's Card and Borrower's Cards are not transferable.
9. If the borrowed book is not returned on or before the due date, a fine of Rs. 1/- per day will be charged.
10. If the Borrower's Card is lost, a fine of Rs. 50/- would be charged and the duplicate card will be issued.
11. Silence and strict discipline should be maintained in the Library. Every one shall ensure that no reader is disturbed in his / her study by any act of his / her.
11. Use of Mobile Phones is strictly prohibited in the library.
Library Committee
Principal
Four Senior Staff Members
Twelve Students from 5-years & 3-years law course
Librarian
Hostel & Mess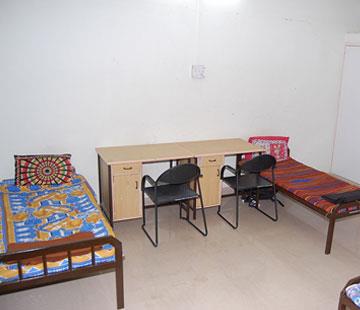 The college has well furnished hostels both for boys and girls separately. The girls hostel is situated within the college campus itself and full proof security has been provided to its boarders. The boys Hostel is located at a walking distance from the college and is situated adjacent to the main market. Every effort is made by the Management to ensure that the boarders feel at home in the hostels. The girls Hostel and the boys Hostel are regularly looked after by a lady and a male Hostel warden respectively.
Mess
The College has a well equipped and hygienic Mess. It provides diet to both boys and girls in a well furnished dining hall, in their respective Hostels.
College Canteen
There is a Hygienic canteen within the campus of the college which provides fresh items to the students and staff of the college at moderate rates.
Guest House
The college infrastructure includes a magnificent Guest House with modern facilities for Guest faculty/visiting Professors. The parents of the students can also avail the facility, subject to availability.
Common Rooms Facilities
Besides the Class-rooms, there are well furnished common rooms separately for Boys and Girls of 3 year and 5 year Law Courses respectively.
Lawns & Play Fields
The college has vast/Lawns within the campus with play-fields for various out-door games and sports. A well qualified and Trained Physical Training Instructor monitors all the indoor, out-door games and other sports activities.
Auditorium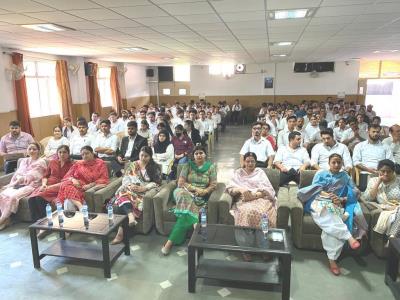 Audio-visual displays have become one of the most important medium of imparting education. The college possesses a spacious audio-visual hall with the latest equipments including Multimedia Projectors, Overhead Projectors and various educational CDs including those relating to Environmental Law, etc.
Transport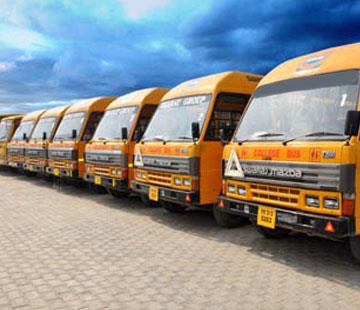 The college provides Bus service to the day scholars for their to and fro journey within the Jammu city, on payment of very reasonable charges. To avail this facility the student have to fill a separate application form which can be obtained from the College Office.
Placement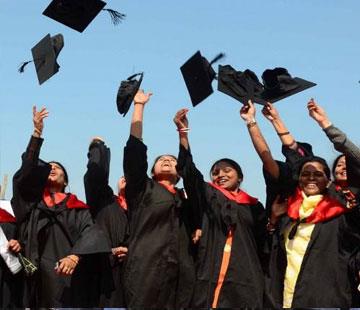 There is a Placement & Counselling Cell in the college. Operating under the banner of Dogra Educational Trust which works for the placements of the students in the MNC's, Law Firms and Advocate Chambers.
Moot Court Room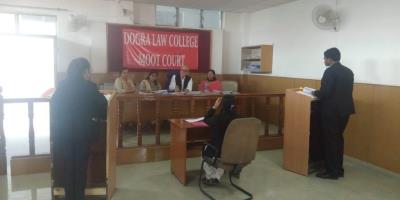 The College is having, well equipped moot-court room for its students. The set up of the moot-court room makes the students feel as if they are exhibiting their professional skills in the real court room. Professionals from the field of Law i.e. Bar and Bench are occasionally involved in providing Training, Orientation & Proper professional guidance for enhancing the skills of students .
In-House Shooting Range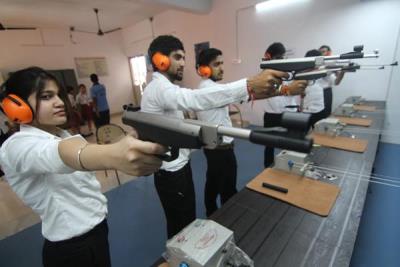 Dogra Educational Complex, Bari Brahmana has an in-house state-of-the-art 10 meter/6-lane shooting range with a dignified ambience and equipment in accordance with International standards, where students can practice under the supervision of well qualified coaches.
As the infrastructure of this shooting range is positioned in a semi urban location, it plays a vital role in promoting shooting sports and sharpening skills of the young talents of rural and urban areas at the right time in order to produce new stars in shooting galaxy.
Many students of Dogra Group of Institutions have represented in various shooting events and won number of medals, some of them also have reached to national trials. We are proud to share that two of our students, namely Ms. Aneesha Sharma and Mr. Adhiraj Singh were selected to participate in Project Leap by "Gun for Glory".
This shooting range not only benefits the students in building their sporting caliber, but also encourages them through consistent training in development of attributes like concentration, discipline, and stamina.
Cafeteria
The cafetaria provide wholesome & nutritious meals that will undoubtedly surpass your expectations. Meals are offered at fixed monthly charges. The snack bar offers snacks & beverages as an addition premium service on payment basis. Meals will be served only during the college hours. No meals will be served in the rooms except in case of medical problem.