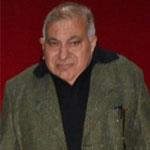 Law is a significant field of study which broadens our understanding of public affairs, promotes accuracy of expressions, improves our faculty of rationalisation and provides us sufficient understanding of the social realities of life. A Law student, therefore , needs an analytical mind. We, at Dogra Law College help the students to flourish and discover their self. We endeavour to make them socially aware and professionally competent. We have a focussed, dedicated and well qualified young faculty always ready to help and guide the students with a view to develop analytical thinking in our students.

We provide most congenial environment to students to learn both theory and practice of Law. The teaching curriculum and methodology at the college entails both intensive and extensive classroom teaching and participative learning. The College regularly organises lectures by the Professors of Law and Advocates alongwith moot court and out reach activities.

Dogra Law College is the oldest and best equipped law College in the state. Our students have made their mark in different field with their discipline, sincerity and dedication. It is our constant endeavour to inculcate such qualities in the students of Dogra Law College. We welcome fresh entrants to the College and assure them a conducive environment for learning.
Prof. V.P. Magotra

Principal